Why choose Enduro Hand Sanitiser?
Kills spores, bacteria, fungi and viruses, Tested in accordance with International Standards EN 13704, EN 1276, EN 1650 & EN 14476 against C.difficile spores, MRSA, Salmonella, E.coli, Aspergillus and H1N1 Swine Flu
Long lasting formula, Gives greater than 99% protection after 4 hours
Dermatologically tested and shown to be safe for skin and suitable for repeated use
Dries quickly With no sticky residue
Non-flammable, safe to use and store and does not contribute to Climate Change
Ideal for domestic or commercial use
Perfect for use any time, anywhere!


Where to Use
Quick drying, long lasting Enduro Hand Sanitiser is designed for everyday repeated regular use.
Dermatologically tested, Enduro Hand Sanitiser dries within seconds, with no sticky residue – leaving hands and arms refreshed and naturally moisturised and offering residual protection against bacteria, fungi and viruses.
Water-based and alcohol free, Enduro Hand Sanitiser is effective against bacteria, fungi and viruses. Powerful enough to provide effective antimicrobial action, but gentle enough to be used regularly, Enduro Hand Sanitiser dries within seconds to leave hands refreshed - with no need for additional moisturisers.


How to Use
Ensure hands are visibly clean.
Pump one or two applications onto palm.
Rub gently into front and back of hands, not forgetting fingernails, skin creases and between fingers, until dry.
NHS Guidelines for hand cleaning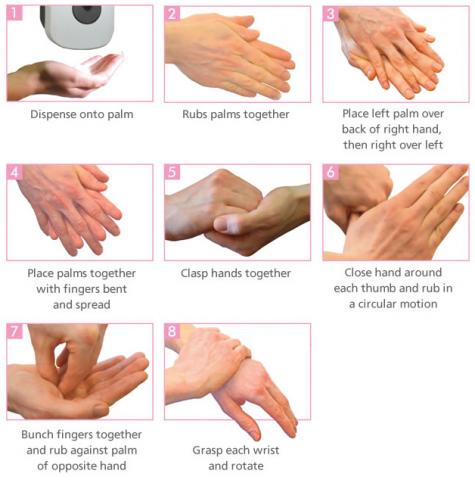 Note: Enduro Hand Sanitiser takes approximately 60 seconds to dry, allowing the user sufficient time to conduct proper hand cleaning protocols.


Advice and Precautions
Avoid eye contact or ingestion.
Do not use on sore, broken or irritated skin.
Keep out of reach of children.
International Standards
Enduro Hand Sanitiser has been tested in accordance with the following European Standards:
Bacteria to EN 1276 and EN 14561 - against E.coli, E.hirae, Pseudomonas aeruginosa, Salmonella enteritidis, Salmonella typhimurium, Staphylococuus aureus and MRSA
Viruses to EN 14476 - screen tested against H1N1 Swine Flu
Fungi to EN 1650 and EN 1275 - against Aspergillus niger and Candida albicans
Spores to EN 13704 - against C.difficile
Dermatologically tested - passed 96 hour skin patch test
2 hour residuality tested - proven to provide up to 99.9% protection against bacteria and fungi 2 hours after application
4 hour residuality tested - proven to provide greater than 99% protection against bacteria 4 hours after application
30 second kill rates - proven to kill >99% of bacteria in 30 seconds